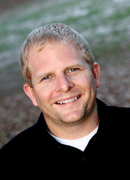 An award winning senior marketing, team leadership, strategy, campaign execution and lead generation executive and entrepreneur, Beau Vignes has over a decade of experience working with Fortune 500 companies and multiple high-growth new industries.
With specializations in the the online higher education Industry and ecommerce, Beau has provided measurable growth for a multitude of businesses and organizations. Beau is also a Google Marketing Partner, past Yahoo Ambassador and American Advertising Federation President.
In addition, he is an adventure-seeking, adrenaline fanatic with a caffeine addiction always on the search for a new thrill.
Associations: American Marketing Association, American Advertising Federation, Google Marketing Partnership Program, Southern Climbers Coalition
Recognitions: Team leadership to receive 12 awards including American Advertising Association (ADDY), Marcom, Telly and Hermes